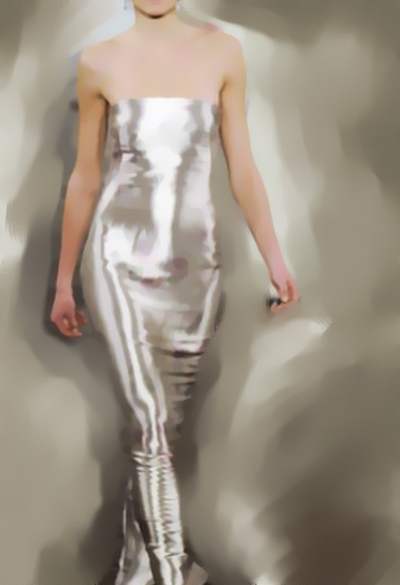 Fabrics
Fabrics are so often overlooked when we read about a great new style or the latest fashion, but without the development of the spinning wheel we would all be packing skins on our backs.
We simply could'nt have made any progress without the creation of the infinate varieties of materials.
Often when it comes down to making a decision about weather or not to buy a sweater the, material plays an important role.
Cheap inexpensive clothing all have one thing in common. Lesser grade fabrics. If you are out shopping and see two t-shirts that look the same but one is $20.00 and the other is $75.00 or more.
It could be the brand but often it is the quality of the material. Usually noticable to the touch. So the next time your out shopping , look at what the garment is made of. It is almost always better to spend a little more and get something that will last (unless of course it's a fad).
The Crease Test
If you're concerned about wrinkles in a particular garment , say a pair of wool slacks or a Jacket made of a blended fabric of linen and cotton, it might be a good idea to do a crease test . It's simple and takes a just a minute of your time Crush a handfull of the material in your hand and count to 30, then release it. Now watch what happens. If it springs back you're good to go . If it takes longer to recover you will probaly should keep looking.

Why do Sweaters Pill?
A big misconception is, only cheap sweater pill. Not true. Sweaters pill because there are different length fibers that naturally loosen with wear and migrate to the surface.
The fibers interlock with each other forming a small tuff or hairball. The best way to combat that is to either pick off the liitle tuff by hand each time you wear the sweater, use a soft brush and use downward strokes to brush the tuff out or use a good quality sweaater razor .