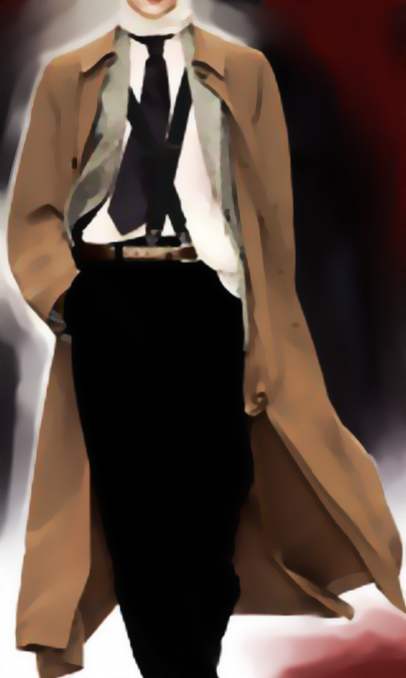 How to Fit a Trench Coat For Your Body Type

To fit a trench coat, make sure it doesn't pull across your breasts when it is buttoned.
Put your arms to your side and slightly arch your back. Now, shrug your shoulders.
Bring your arms up to shoulder height and touch your hands together in front of your body.
Bend down and pick up something, like your handbag. If it feels comfortable during these movements, then it fits correctly.Keep in mind that you don't need to do gymnastics to confirm the coat fits.
Chances are you won't be working out in your trench coat.
If you feel the overwhelming urge to get some exercise in, it's probably a good idea to wear active wear instead.
If you're petite, look for a coat that isn't too long and whose collar isn't overly large.
It's really easy to look like a turtle with an overly large collar when your height is average, but when you are a petite size, even more so.
Tall women should look for a coat that is long enough in both the arms and length. Make sure it fits in these areas. Generally, a full-length sleeve should go to your first knuckle.
How To Choose
Choose a color that will flatter your skin tone. Try on several different coats in different colors.

Keep in mind that department stores don't always have the most flattering lights. The right color should make your face glow with health.

To be practical, buy a neutral color like black or tan. A neutral color for your skin tone might be plum or olive.

As long as it goes with the rest of your wardrobe,choose a color with which you resonate.

If you're top heavy, you will find raglan or dolman sleeves allow you more room to move.

Top heavy women look best in a single-breasted coat rather than a double-breasted one.

An inset shoulder seam should land on or slightly past where your natural shoulder ends. Make sure the lapels lay flat.

If they pucker or bow out, it is either too small or the lapels are cut too low for your body type.

>