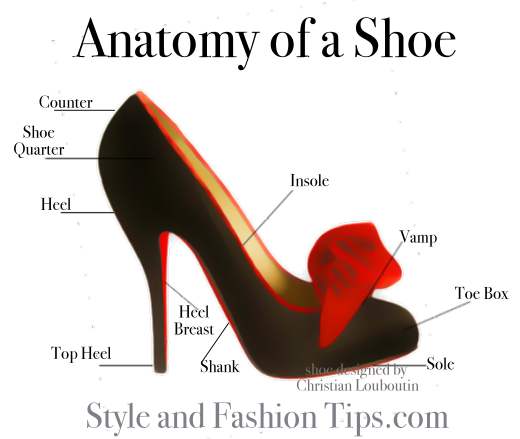 Womens Shoes
Shoes Shoes Oh Glorious Shoes. I love womens shoes. I have no idea why I love them as much as I do. It is a true obsession. All the girls in my family seemed to be afflicted with it, thought some have it more then others. I thought for the longest it was some weird little oddity that only my family had.
As I got older I realized a lot of my girlfriends had it too. So I thought maybe it's a Seattle thing.... Something in the water perhaps. Well whatever that something is it seems to have spread everywhere.
How many shoe do you need anyway? I am probably not one to talk about how many to own, but what I can say is if you're just starting to put a very basic wardrobe together then think of a bare bones wardrobe.
Four Essential Shoes
High Heels
Flats
Casual
Sneakers
These shoes will cover most situations in our everyday lives. All of these shoes should be purchased with thoughtfulness and care.to get the most use out of them. Your best choices of shoes should be basic and go with your entire wardrobe.
High Heels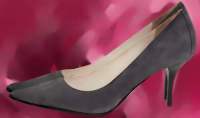 Classic womens shoes have got to be high heels. High heels between (1-1/2" to 3" high): although traditionally a pump is an excellent choice, you can choose a close toed, closed heeled shoe, pumps these days can be opened toed and opened heeled.
Choose shoes that are comfortable for you and that can be used for for work or going out. These shoes should be able to be dressy and still perform at work. They should also be be of a neutral color.
A basic closed pump, sling-back, peep-toe or a mule all will work as long as they're are versatile.
Zest is the secret of all beauty. There is no beauty that is attractive without zest.
How to choose the best Pair of Womens Shoes
Your feet spread as we use them throughout, so go go shopping in the evening to make sure your shoes will be large enough. If you like a pointy toe box try on a half size larger so your toes have room to spread.
Choose a natural material so your feet can breath and the shoes can stretch with your feet. The materials used should feel comfortable but keep in mind shoes are made for support , so make sure they feel sturdy. If they are too flexible they won't give your feet the support they deserve and if too stiff they will be awful to wear.
When you purchase your shoes, take them home and wear them. Make sure their comfortable and you don't have buyers remorse. After your certain you will keep them and hopefully before you wear them, have a non-skid sole put on.
It will make your shoes last longer and help prevent you from slipping. On sling-backs or any strapy sandals, buy some cushions to go under the straps so they don't rub you raw.
Athletic Shoes A sport shoe should be fun. They should also support your arch and heel. Flexible enough to be comfortable but they shouldn't feel unstable. When choosing a pair of athletic shoes have a professional fit you properly. Let them know what activity you'll be doing so they will know what you'll need.