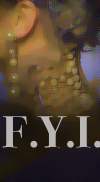 What is Perfume
What is perfume? Perfume is made from either natural ingredients like the essential oils of plants or the musk of animals, spices and man made chemicals.
The mixture of these ingredients are blended with an sd alcohol (which is a very pure form of alcohol) or oil.
Often perfumes are a combination of natural and man made components.
The difference between perfume and cologne is the concentration or ratio of "perfume" and alcohol or oil. The higher the concentration of "perfume" the more intense the fragrance and of course the higher the price.

What Is Perfume
Approximate ratios are:
Perfume: 30% perfume to 70% alcohol & water
Eau de Perfume: 15% perfume to 85% alcohol & water
Eau de Toilette: 8% perfume to 92% alcohol & water
Cologne: 5% perfume to 95% alcohol & water
Cologne Splash 3% perfume to 97% alcohol & water
How To Wear Perfume
There are 20 pulse points on the body.
Temples, near the earlobes (just under the jaw-line), inside the elbows, inside the wrists, at the upper part of the groin, back of knees, inside ankles & top of the feet.
Pulse points are where the arteries are closest to the skin you can feel the wave of pressure from the heartbeat.
Dab perfume onto some of these pulse points. Do not rub. The heat generated on the pulse points warms the perfume and allows it to waft in the air.
Keep in mind that fragrance is a very personal thing. People should not be able to smell your perfume unless their in your personal space (about 6 to 12 inches).
Your nose experiences burn out pretty quickly. So keep in mind that when you apply your perfume your nose will get use to it within minutes, so it will give you the impression that your perfume has worn off. That is the furthest thing from the truth.