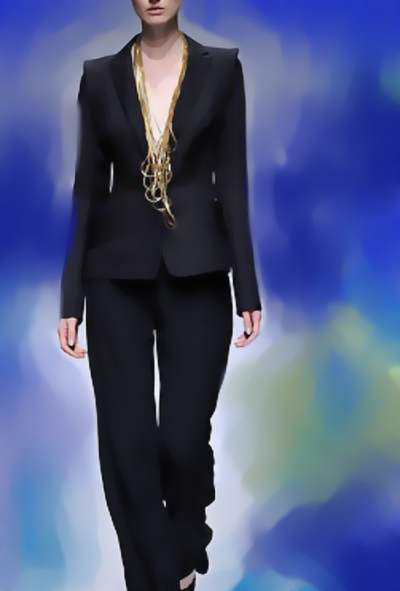 Dress for Success
To dress for success is often one of those phrases you hear or read so often its become a cliché. Truth is Dressing for Business is an important part of getting ahead in your career.
Marketing experts, advertising execs, graphic designers, movies stars, authors and politicians are all very aware of the power of visual communication and the impact it has on our lives.
It can and does shape how we react to each other. It can also determine how we feel about ourselves.
So it would stand to reason that dressing the part is particularly important at work. The challenge is... Sometimes it's difficult to know exactly how to dress.
Get some clarity
Probably the first thing I would suggest to you is... get clear on what you want. I think clarity is always an essential component to achieve success whatever that looks like. In our ever-changing society it is difficult (particularly for women) to know what to wear.
The place to look is at the top of the food chain. What are those people wearing? Then find a way to incorporate your personal style with what you're seeing. Keep in mind you certainly don't want to overdress or under dress.
Power dressing can often mean wearing some form of suiting. I particularly love the newer cut suits for women. They really show off a woman's best features, and the variety is never-ending. Purchase the very best you can afford and be sure it fits you well.
Most clothes are really not "ready to wear". A suit is one of them. Don't wait until the last minute to find a suit. Plan ahead and be prepared to pay for alterations.
Read More..
How To fit A Suit

Dress For Success and Chic Suiting Basics
Wardrobe How To's Pulling together a professional work wardrobe is not as difficult as it may seem. Throw on a pair of slacks and a top you're comfortable in with without a jacket, a comfortable pair of shoes, and your good to go.
So...where to start... assuming you already know the guidelines of the dress code ( conservative or a little more fashion forward ) well get right to the bare bones of a professional working wardrobe.
Here's what you need to create a very basic wardrobe. 1 suit ( jacket, slacks,skirt)

1 tweed or woven jacket
2 slacks/skirts ( which ever you feel comfortable in)
3 tops
2 pair of shoes
1 coat
Suiting Material
Wool gabardine is an excellent fabric for year around wear choose fabrics that has a bit of Lycra 1-3% . much more then that and you have a suit that will stretch out too much. You want just enough stretch to feel comfortable not a knit.