Party Dresses
Lebanese Fashion Designer Elie Saab is the master of party dresses; his dresses have been worn by movie stars and royalty alike. He creates wonderful couture gowns as well as kicky special event dresses from his ready to wear collections.
At nine he started making dresses from his mothers curtains. He was born in Beirut Lebanon in 1964. At the tender age of 18 he opened his first Atelier in Beirut. Less then 13 years later, in 2000 he opens his first salon in Paris.
He was relatively unknown until Halle Berry wore his gown to the Oscars in 2002 where she won the Oscar for Monster's Ball.
His goal is to make women look elegant and feel beautiful.
1997 he designed his first ready-to-wear line and was invited to become a member of the Chambre Syndicale de la Couture Parisienne in 2003. In 2005 opened his first boutique in Lebanon. Today he lives in Lebanon and Paris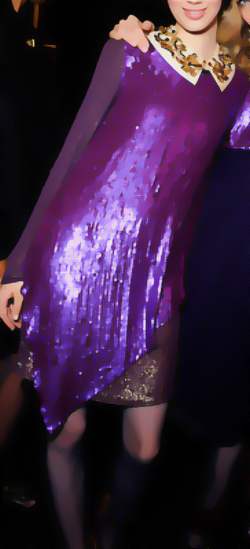 What to Wear to a Party
Picking out a dress for a party can really be really fun.
I really hope you get to play a bit and find a dress that you can have some fun in. Looking for clothing to celebrate in brings back those same feelings for me.
When I want to celebrate, I think of a night out on the town,
out with friends; eating great food; catching an entertaining play; perhaps listening to a live band; dancing and eating....I love to eat.
How do you pick out the perfect dress???
Well, it depends on what you're going to do, and, how many times you want to wear it. Do you go to a lot of parties?
Buying Tips
Can you afford to buy a stand-alone party dress, or does this special event dress have to serve other purposes?
Will it be work-related parties where you have to be a little more conservative then you would perhaps among family and friends?
As always, we will look at your body type and the different style dresses that will work best for your shape, and accentuate your style.
No matter your shape or style, there are party dresses out there with your name on them.
A quick note - don't limit yourself to whether or not the dress you're in love with has sleeves. Many coctail dresses are sleeveless. So commit early on to a shrug or wrap of some kind.