Party Dresses Bottom Heavy Body Types
Party Dresses Bottom Heavy Body Types


Goal: To create symmetry, look for dresses that accentuates your top half while minimizing your bottom half.
Party Dresses for this body type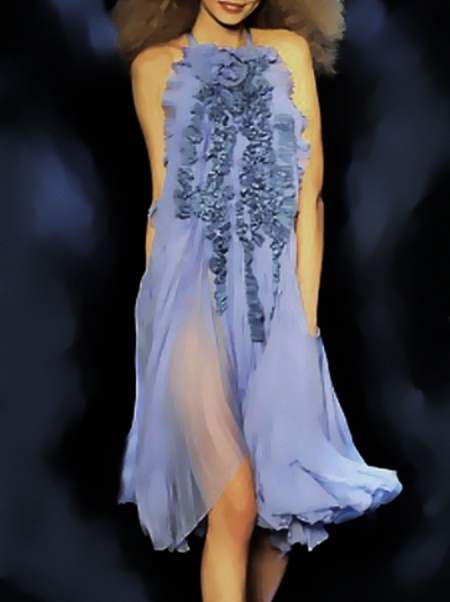 are actually really easy to find.
Bottom Heavy body types are also known as the triangle, pear shape & A-frame.
This body type is where the hips and/or thighs are clearly the widest part of the body. Women with this body type usually gain weight on the hips and thighs first, then their stomach.
Bottom heavy women can usually find party dresses without a lot of difficulty because many of them are designed with full skirts for dancing.
The best party dresses are A-line, empire-waist, wrap dress, trapeze, and bustier style dresses are all good choices.
Empire waist and bustier style dresses are good because emphasis are naturally on your neck and bust line and at the same time the skirt of the dress is almost always fuller.
A-line dresses and trapeze (sack) dresses are probably the easiest choices because you just don't have to think about them. The cut of these dresses naturally hide or at least minimize your derrière and with the focus on and around your face, neck and chest, are the absolute best solution.
Look for dresses that are made of soft silky fabrics that flow
Also if you are a gal that prefers pants then choose pant legs that have some width to them. Palazzo pants are an especially good choice. Never wear tapered pants.