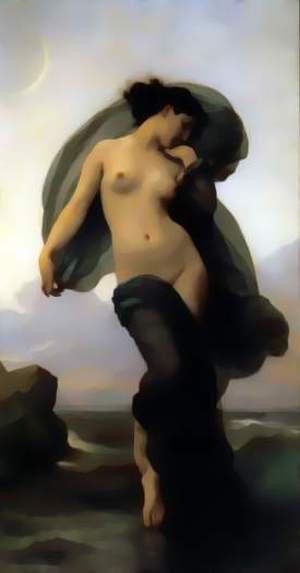 Body Types
Regardless of height or percentage of fat, there are really only 4 basic silhouettes, any variations are really just the details on the four. Before you measure your body, get fitted for a new bra. Nine out of ten women do not wear the right bra size.
I started out at Nordstrom in the lingerie department I was told nine out of ten women did not wear the right bra size, I didn't believe it. To my surprised this fact is really true. So, get a good bra, a good foundation can make or break your silhouette.
Once you have been fitted, measure yourself at the widest part of your breast (across the nipples) with your bra on. Then measure your waist at its smallest and your hips at their widest.
Four basic Silhouettes Are

Top Heavy, Bottom Heavy, Hourglass, Rectangular Here are a brief discriptions of the four body types


Hourglass

The Hourglass Body Types is also known as the curvy figure, figure 8 & opposing triangles. This figure has the top and bottom about the same as each other and a well-defined waistline, at least 9" less then the hips and breast. Women that have this silhouette often gain weight in their upper and lower half first.