Party Dresses Curvy Body Types
Party Dresses Curvy Body Types

Goal: to accentuate you curvy figure. Go for chic and polished.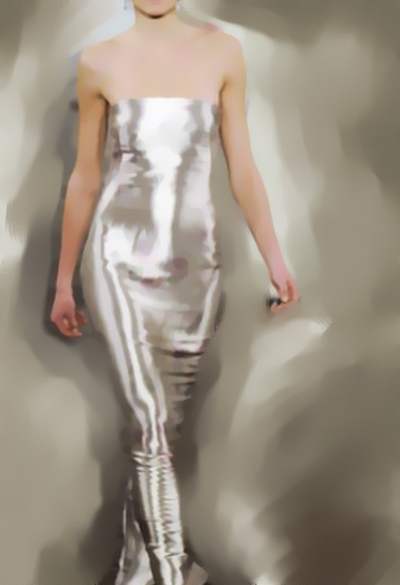 Curvy or Hourglass: women with this body type has a clearly defined waistline. The upper and lower bodies are pretty close in measurement.
This is a figure most women would kill for, so appreciate what you have. Women with curvy figures look great in almost anything.
They can look a little tawdry however, if they are not careful. Keep the clingy fabrics to a minimum.
Like a fine art painting, draw attention to only the part of your body you want others to focus on.
Colors: here's your opportunity to really shine. So often we see a sea of dark conservative colors. Wear a color with which you really resonate.
What's your favorite color? What colors do you love to look at, or feel against your skin ? In what colors to you think you look good?
With that idea in mind, look for a dress that makes you want to dance 'till you drop or run through the valleys of Switzerland yodeling.
If by chance that happens to be black, all the sexier.