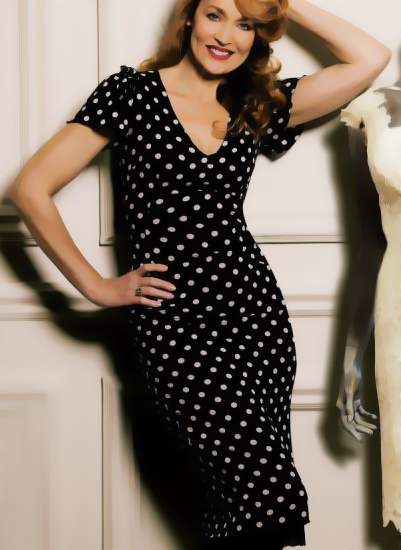 What is an Empire Waist Dress ?
A dress that fits closely at the shoulders and breasts
Then is pulled in just under under breasts ,usually very fitted or gathered leaving the skirt of the dress to skim the length of the body.
If the skirt of the dress is too full, women can very often look pregnant. So look for a dress where gathers are minimal to none and the dress slightly hugs the rib cage.
Fashion Tip
Remember your eyes are drawn to detail, so if you're choosing an empire waist dress to detract from you bottom half, keep the details to a minimum