Spring Fashion

Spring Fashion: The spring collection takes us through both spring and summer.
Spring clothes are a group of transitional clothes that go from mid-weight to lightweight fabrics.
They are usually playful, lighter colors as compared to the darker, deeper colors in the fall/winter collections.
Look for items to expand your existing wardrobe as well as prepare you for warmer weather.
Spring fashion collections start to hit retail stores in February. These are usually the transition pieces that will be the perfect clothes to add to your wardrobe early in the year.
Shopping your closet
A winter suit made of year around gabardine in a neutral color can easily be transformed into a wonderful spring outfit. Replace your darker colored tanks and scarves with lighter colored ones. Just remember to choose colors that compliment your skin tone.
Always be on the lookout:
For interesting, eclectic pieces.
Don't limit yourself to department stores.
Local galleries, gift shops, boutiques, second hand shops,vintage shops and import shops.
All emporiums for finding the perfect bobbles to add to your ever- expanding collection of treasures.
Spring Basics

Spring Basics Shopping List:
Shopping list for the spring fashion collections in February, March and April.
Lots of looser fitting dresses such as sack dresses and A-line dresses start showing up in retail stores.
Here is a golden opportunity to find lightweight, long-sleeve, 3/4-sleeve and not–so-short, short sleeve dresses.
These will get you through the season and pull in your wardrobe for year around enjoyment.
Women's Tops Shirts For Spring
Tops: Lightweight long-sleeved tops are abundant.
Turtlenecks, scoop necks, and v-necks are the basic tops in springcolors, and neutrals are plentiful.
Shirts:Are everywhere in the spring. Stripes, dots, paisleys, florals, you name it.
This is the best time of year to find shirts that aren't of the bland, everyday joe variety.
Spring Seperates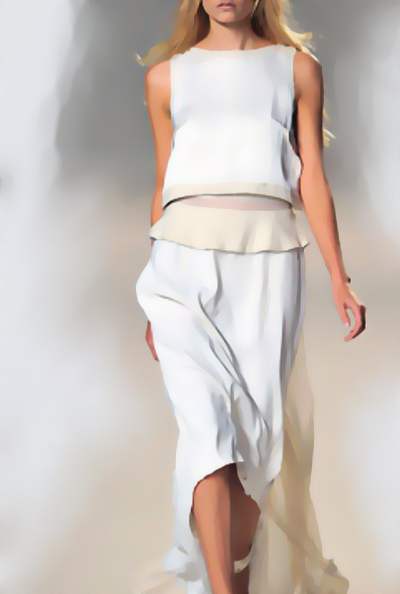 :Spring Seperates are where you see a lot of transitional clothing from winter to summer (especially work clothes).
Lots of lightweight wool gabardines, rayon and tencel mixes. Also you will see a little more casual clothing and a little looser structured skirts, like the straight skirts and circle skirts. Wider leg slacks like pipe and palazzo styles will also show up.
Women's Pants Chinos /khakis, pencils and cigar pants are all starting to show up in retail stores.
A little heavier weight than the pants that will come out for summer, but definitely lighter weight than what's been around for winter wear
Spring/summer is also the time of year to pick up last seasons' sale items. They're on clearance and needing new homes to make way for the spring/summer clothes.
Women's Jackets/Blazers: These are important additions to a spring wardrobe. Blazers change styles often enough that it's easy to date yourself pretty fast. It's a good idea to find at least one spring jacket to add to your wardrobe. Jackets can really pull an outfit together and give it polish it wouldn't have otherwise.