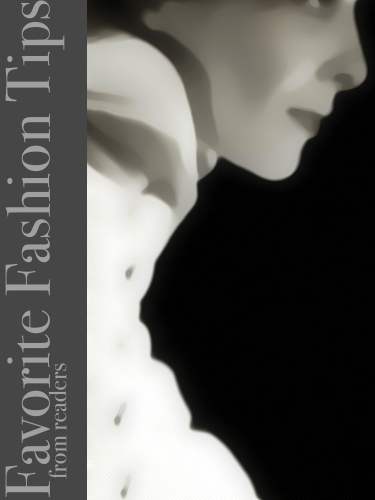 Here are some shopping tips that I have found that help me. Every woman runs across a fashion dilemma or two every now and then. I am no different than any other woman in this sense. I have a curvy body type and my dress size is a size 8. Sometimes shopping can be difficult for the curvy style of body. I definitely like to be stylish and fashionable so I find many ways to deal with my fashion dilemmas.
First, I want to say, I try to love every part of my body and deal with any "flaws" with a positive attitude. One of my "flaws" is that I do not really care for my arms.I have lost a lot of weight before so I feel like it is very difficult to firm them up.
One thing I have found that works for this dilemma is to wear cardigans a lot. Cardigans are very classic and there are many styles to choose from. Cardigans can make me feel more comfortable in an outfit with my arms covered up.
I am also pretty peticular about the style of pants that I choose. I typically stay away from skinny jeans unless I find a pair that compliments my body well. With my choice of jeans I think the darker the better.
I have a larger bottom half and I think that dark jeans do a great job of masking this. I think there are a lot of jeans out there that compliment a large bottom half! My absolute favorite store to shop at is Express.Express offers so many cute options for outfits and they especially have many items to mix and match. They are consistently selling my favorite items that I listed above (cardigans and dark jeans).
One last way to deal with any fashion dilemma is to simply add accessories. I find myself buying classic clothing and spicing them up with accessories. People compliment me all the time based on my ability to accessorize!
Every woman should truly appreciate her body because we all have fashion dilemmas with our bodies. So I recommend taking the tips above and getting creative on how to deal with your own fashion dilemmas.Happy shopping!
My name is Amanda, I am 26 years old, and I live in Iowa
Thanks Amanda, I loved your shopping tips, particularly your idea of the cardigan. A lot of women are sensitive about their arms. Also, even a sheer shrug or gauzy top is nice and lighter for warm weather. Margaret