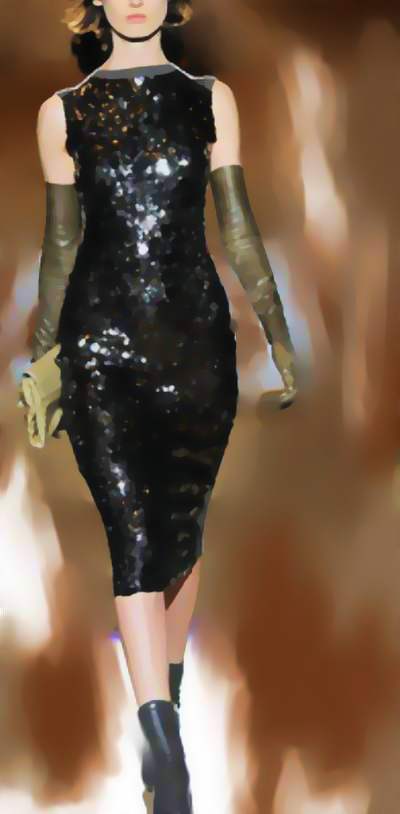 Sexy Black Dress
by Mimi, Minnesota

My LBD is a sexy black dress. It is an eye opener even in the darkest of settings. My Studded Black Cocktail Dress curves my body with it's unique design accentuating my facial features.
I chose this dress for my graduation present last year. My father held it up as a smile lit my entire face, it was simply amazing. I couldn't wait to get my new Carmen Marc Valvo out of the store.
Even though I never heard of the producer, I already fell in love with his style. My first night home, I could remember slipping it on. I had to find accessory's that weren't too everyday, but just a rare limit of, right. I remember being the nineteen year old I once was that night.
Looking in the mirror just feeling like I was a real life princess. I looked in the kitchen to find my father standing there. I ran up to him in tears giving the biggest hug imaginable, then the phone rang. Prince charming of Minnesota had called me and asked for my hand to accompany him throughout a beautiful night on the town, in my little black dress.