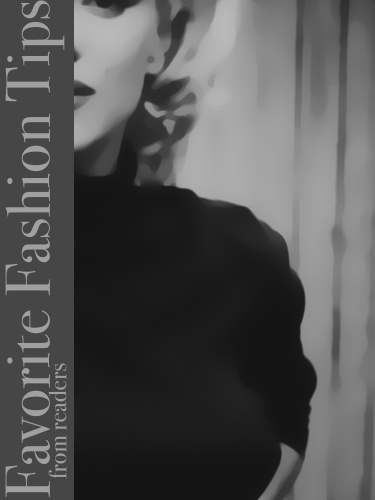 My Hourglass Fashion Tips
My top four hourglass fashion tips. Many of us curvy girls know that fashion isn't always as easy as it is for thinner ladies out there. For this reason, I have a few fashion tips that I would like to share with all you curvy ladies out there.
Rule number one, if you like chunky jewelry wear it! Small accessories only make things worse when it comes to weight.
Rule number two, big handbags work the same way as big jewelry so try to avoid smaller sized bags. When it comes to clothing, choose darker materials this also includes jeans. This of course means to look for darker jeans. Unfortunately, the lighter jeans are, the more chunky they make you look no matter how cute they are on the hanger.
Rule number three, I would also like to point out that clothes are only part of what people see when they look at you. If you are not comfortable wearing something do not wear it!
Rule number four, You must wear clothing that makes you feel wonderful if you want others to see that wonderful personality of yours! Also remember to dress according to your own personal style. I hope these few fashion tips will help you out in the future and keep you looking sexy as ever!
This is Becca from Florida saying keep on rockin' it fabulous curvy girls!
I Love the advice from this reader. Very honest and straight forward.Thank you, Margaret
Here are fashion designers that make great clothes for the hourglass body type.
Fashion Designers:Basso and Brooke
If your ok showing off your hourglass body type then the Flamboyant, colorful and eccentric designs of Basso & Brooke will be great fun for you. Although their earlier work is visually interesting it seemed more appropriate for entertainers then clothes real women. The last few years however, they have turned a corner and started creating clothing everyday women would actually wear.
Their prints are beautiful and the lines for the most part are simple. 2004 Basso & Brooke won London's Fringe Award 2005 first show in London 2006 Dorchester Collection commissioned to design 5 dresses to represent their hotels 2009 Michelle Obama seen wearing one the their pieces from their 2009 spring collection.