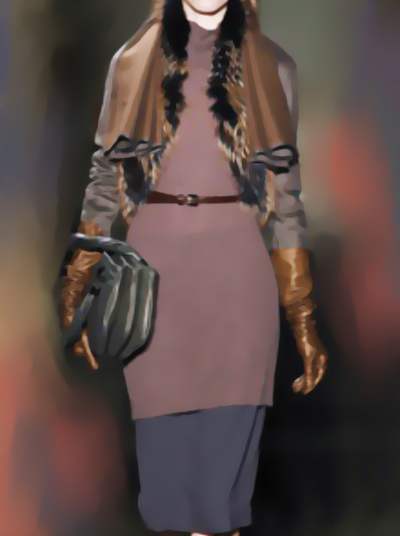 Fall Fashion
Advice Tops this time a year are starting to come in made out of lightweight wools and silks.
If you like to layer , this is a great time of year to buy tops.
Tops - get two that are fairly simple. For example, a long sleeve jersey silk and a 3/4 sleeve light weight knit.
Choose the necklines and colors that work best for your body type.
For the fall fashion season... choose a cardigan that's versatile, particularly if you're just building a wardrobe.
Choose one that is light enough to wear closed with a camisole underneath and use a scarf for accent.

Bottoms, a ponte knit or lightweight wool crepe are two of my favorite options for fabric this time of year.
The weight hangs well and they're comfortable.
Choose two skirts or pants in a lightweight wool gabardine. You might find it easier to purchase them at the same time as the tops,particularly to achieve color harmony.