Fabulous Dress Designers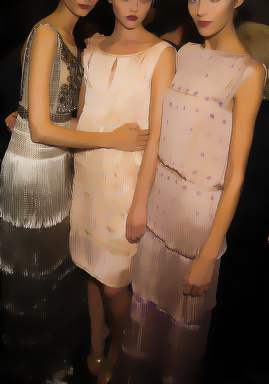 Alberta Ferretti
Queen of chiffon and everything feminine
If you don't have an A Line Dress consider one from Alberta Ferretti's collections She creates gowns that the goddess Diana would be proud to wear. Models float down the catwalk in her wonderful creations .
Alberta Ferretti is an Italian Fashion Designer. Her mother was a dressmaker and at an early age Alberta started sewing.
She opened her first boutique at the young age of 18, there she sold designer brands along with her own creations.
In 1981 she had her first show was in Milan Italy,& She has had a loyal following for her ethereal gowns
For the last 30 years . They can be seen on starlets, party goers and brides alike.
Ms Ferretti also creates wonderful street clothes, that are unmistakably feminine very much the Belle Epoch Look..
Fashion Designer Zac Posen

Zac Posen was born on October 24, 1980, in New York. His father is a painter and his mother a corporate Attorney.
He attended school at The New Parsons School of Design at age 16 and graduated from Saint Ann's in 1999.
Richard Martin mentored him at The Costume Institute of the Metropolitan Museum of Art while he interned there.
At age 18 he went to London and attended Central Saint Martins Collegeof Art and Design at the University of the Arts London.
Zac Posen made a dress for Naomi Campbell in the year 2000,which got a lot of recognition.
The Victoria and Albert Museum acquired a gown he constructed of thin strips of leather, dressmaker hooks and eyes in 2001, for their "Curvaceous" exhibit.
His first runway show was in 2001.The CFDA award, the prestigious Swarovski's Perry Ellis Award for Womenswear, was awarded to him in 2004. A line for Target was created by him in2008.
Zac Posen Clothing Designer, dresses the stars as well as for the catwalk. A talented tailor, he really shines with his party and evening dresses.Gwyneth Paltrow, Natalie Portman, Liv Tyler, Kate Winslet and Beyoncé are among his many loyal followers.